These are probably some of the sweetest single driver bookshelf speakers I have ever heard!
The drivers are Radio Shack 40-1354's.
They are in a bass reflex enclosure tuned to approximately 80Hz.
(from what I am told and I did not bother to do the math.)


The design comes from an article in valve magazine
and was brought to light by Herbert Jeschke.

I have a total of about $26 in the pair including MDF
and brass bolts I used for the binding posts.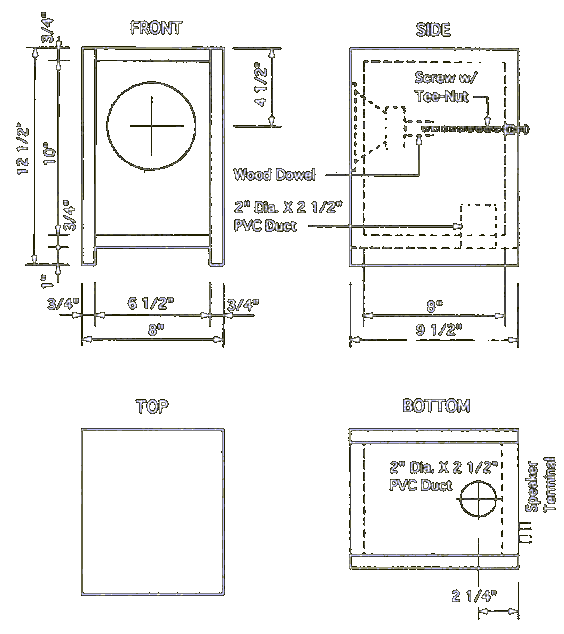 Click Here to see my modified version
of this great little speaker!